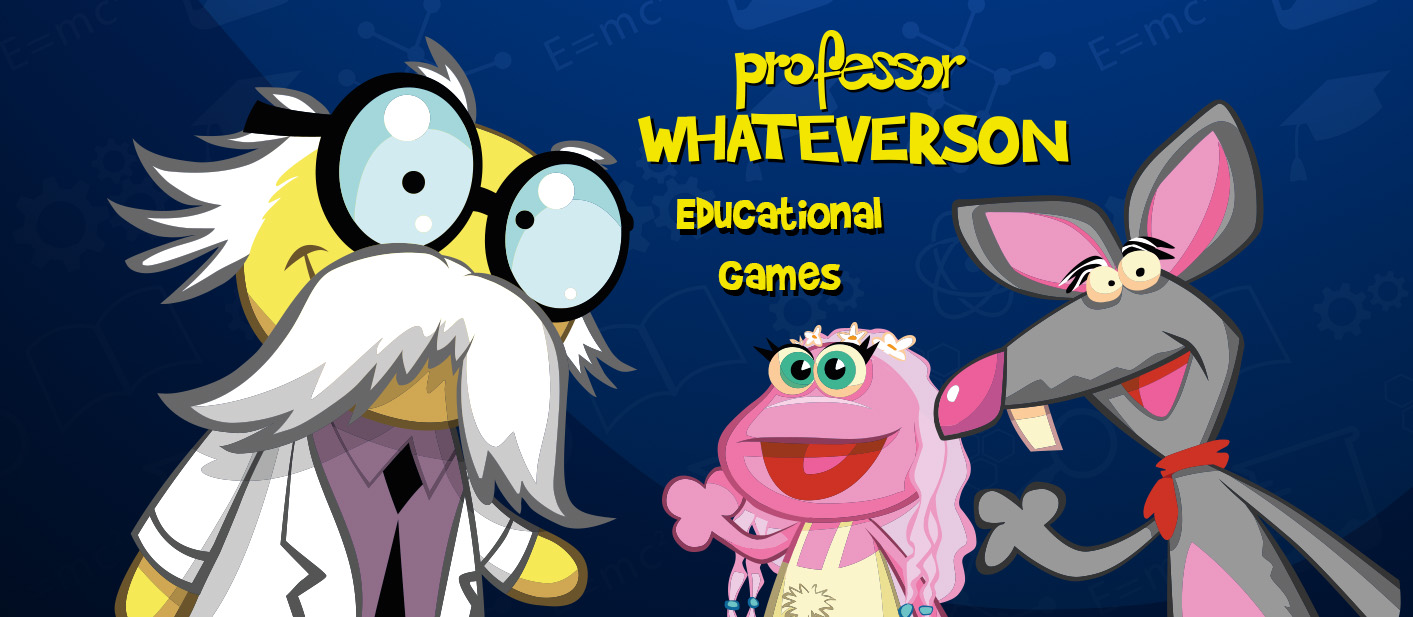 PROFESSOR WHATEVERSON - EDUCATIONAL GAMES
The Professor Whateverson IP has several educational games designed to consolidate the knowledge aquiered through the Educational Series.
With this games, children will learn at the same time they have fun, which is the best way to learn!
There are several games in development that will blow your children minds away.