THEA is a project that strives to make art, especially pictorial art, accessible to the blind.
Blind people, due to their visual hurdles, will probably never experience and enjoy painted artworks, monumental sculptures, or the architectural wonders of the world created by humanity throughout its rich artistic history. Masterpieces like the Gioconda, Michelangelo's David, the Sistine Chapel, Guernica or the Sagrada Familia are hidden from this collective as they are based on the visual sense to be explored.
Combining the most advanced and traditional technologies it converts and adapts all kind of works of art to make them manageable by blind people. Pictorial pieces of art are turned, thanks to the expertise hands of 3D sculptors, into high reliefs that afterwards can be 3D printed at any scale.
Monumental sculptures and buildings are 3D scanned or modelled and scaled down through specific software and are then printed in 3D to a more manageable scale.
Making pictorial art accessible to the blind is not a new idea, it has been done several times and with various techniques in the past. Our first attempt took place in 2015, but the technology we had available at that time didn't allow us to reach the quality we wanted for our experience. Since then several people have had a similar idea and have performed it in different ways. Nevertheless, we think that THEA goes further in making the sensory experience more detailed and clearer. The level of realism and volume achieved by the THEA objects are much more that a low relief.
One of the most difficult things to do when you develop a new project is to name it. With this project we had crystal clear what we wanted to achieve and we have done it but naming it has been a task much more complicated than we expected.
After considering several options (a lot!) we discovered Thea, the Titaness of sight and by extension the goddess that conferred gold, silver and gems with their glow and value.
After quite some investigation about this mythological character we decided it could clearly represent the concept we want to show with this project.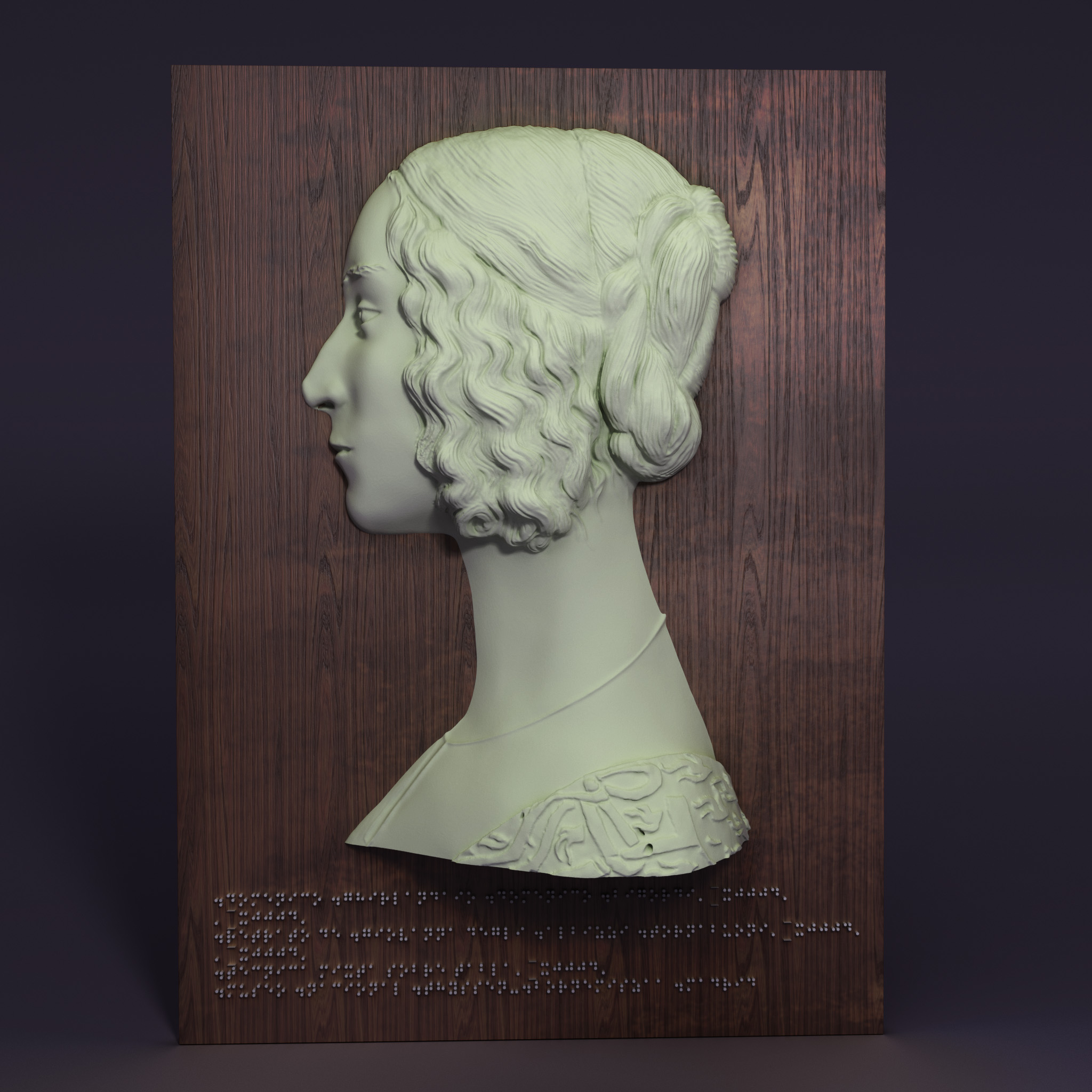 3D Modelling
Expert 3D artists model the works of art from the reference master piece supervised by experienced licensed in fine arts specialists.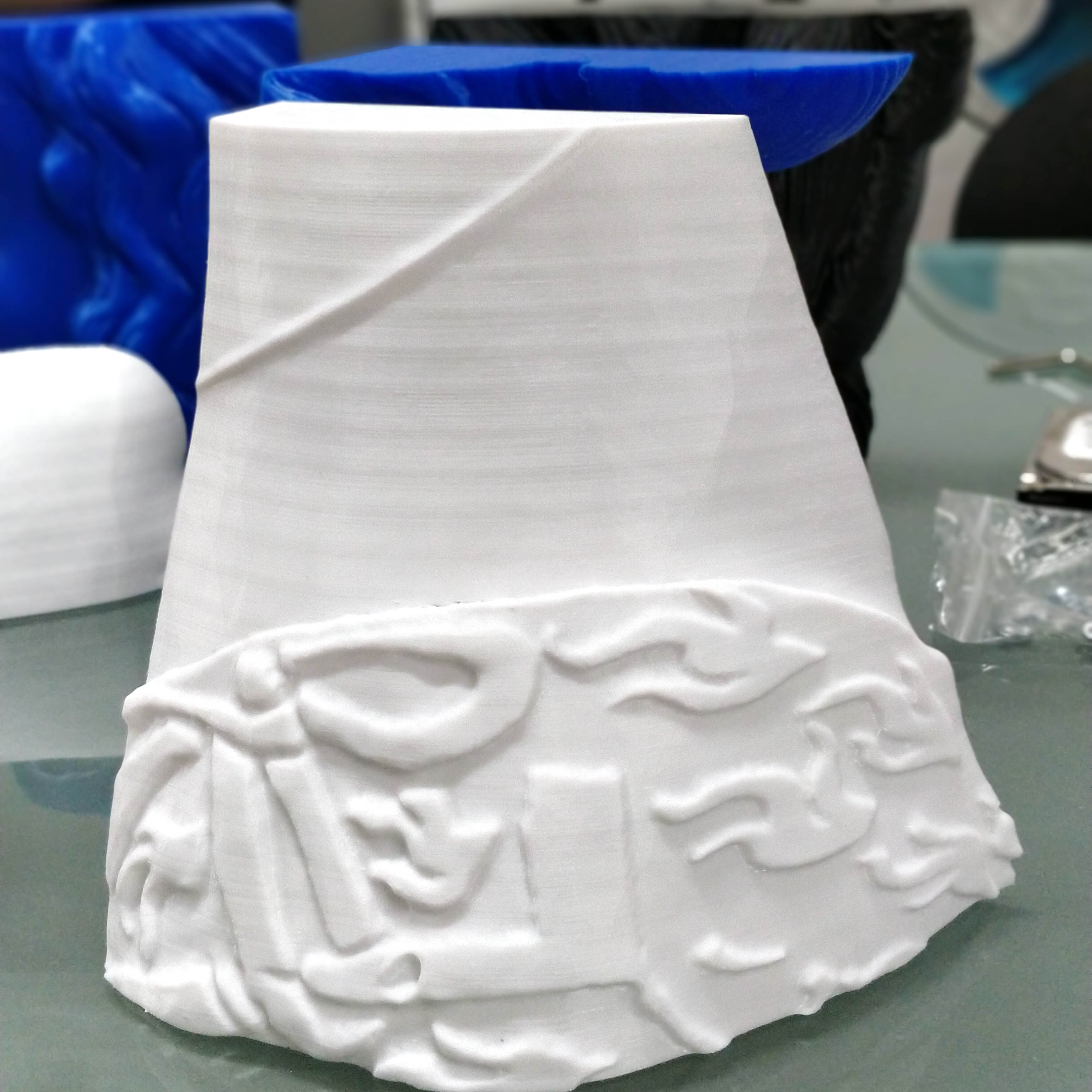 3D Printing
3D models are printed in lastest generation printers to the desired scale.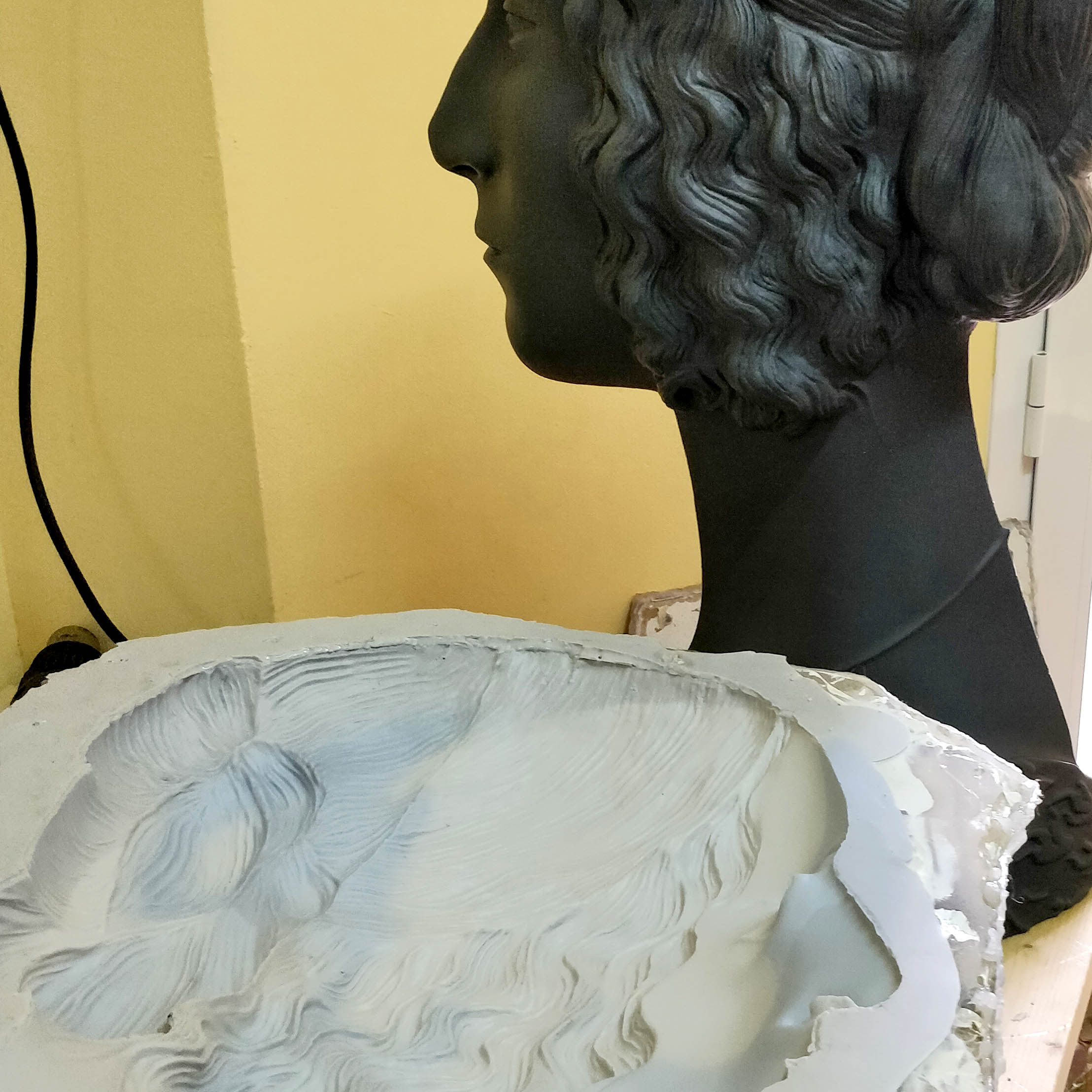 Mold forming
Se crea un protomolde con el que se saca un primer prototipo que se pule y se utiliza para crear el molde final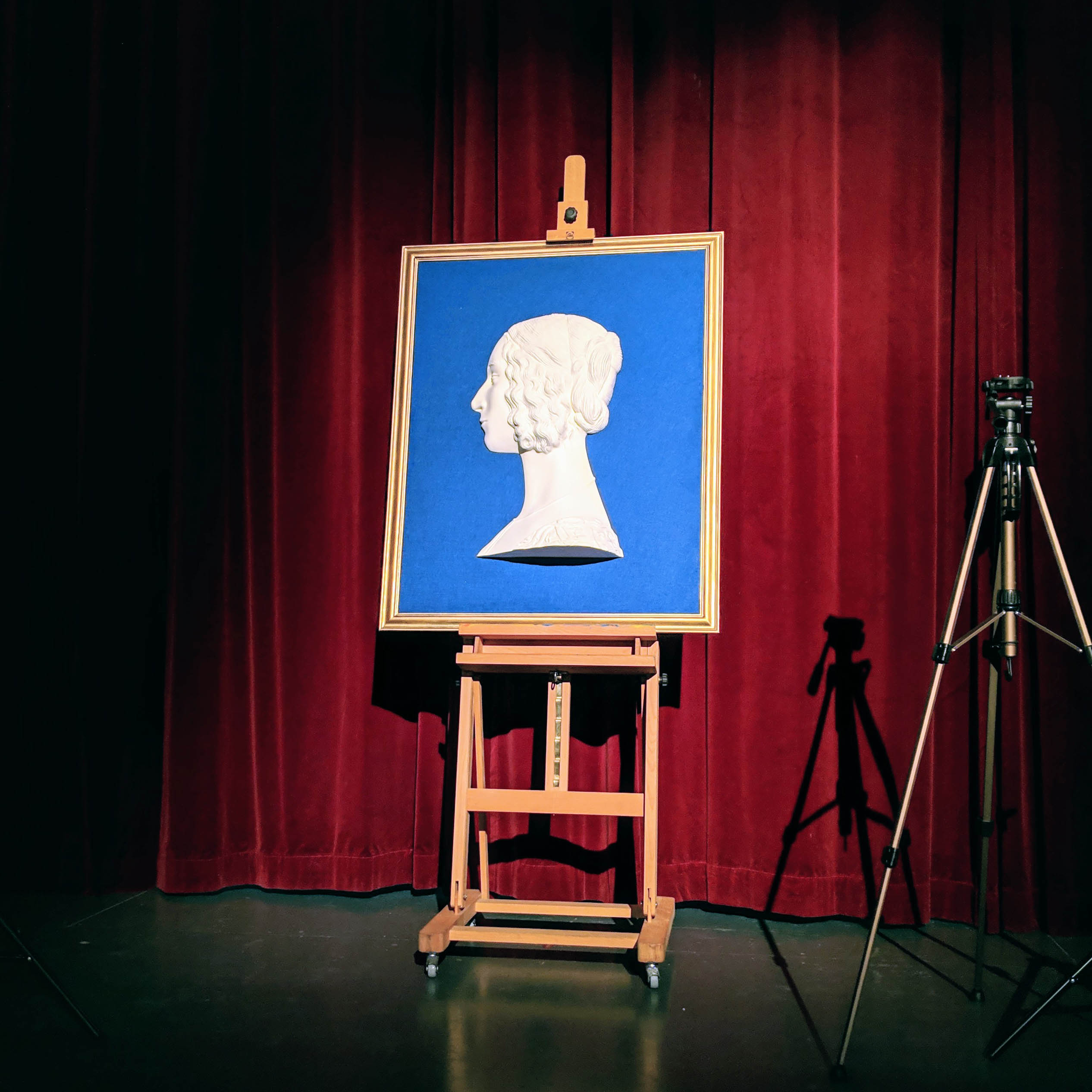 Reproduction and Presentation
A definitive object is made out of resin and prepared for displaying on the most adequate canvas or support.
Making THEA Come to Life
If you want to help THEA come to life, let us know what you can suport us with.
THEA is a big and ambitious project. Our initial goal is to create, besides the already created prototype, 21 more pictosculptures to build a touring exhibition for blind people.
Visitors will have the possibility to use a specifically programmed app for the exhibition. This app will guide them through the exhibition and will give them additional audible information about the art pieces while they are touching them.
After this, we would plan to create an online library of the created 3D models so that anyone around the world can download them, print them and make them available for all.
Future steps would include creating more pictosculptures based on the most famous artworks of all time and allowing any one to contribute to these 3D models giving them access to publish their content onto our online library.
If you would like to financially contribute or help in any possible way to make it real please contact us and we will send you additional information on how to do it.
Portrait Giovanna Tornabuoni Domenico Ghirlandaio
The Creation of Adam - Sisitne Chapel ,
Miguel Angel Buonarroti
(1511)
The Scream,
Edvard Munch
(1893)
The Kiss,
Gustav Klimt
(1908)
Liberty Leading the People,
Eugene Delacroix
(1830)
Bathers,
Paul Cezanne
(1906)
Mona Lisa – Giocconda,
Leonardo da Vinci
(1503-1519)
The Meninas,
Diego Velázquez
(1656)
Persistence of Memory / The Soft Watches,
Salvador Dalí
(1933)
The Arnolfini portrait,
Jan van Eyck
(1434)
Pollice Verso,
Jean Leon Gerome
(1872)
Wanderer above the Sea of Fog,
Caspar David Friedrich
(1818)
Girl with a Pearl Earring,
Johannes Vermeer
(1665-1667)
Crouching Bison,
Cuevas de Altamira
(12.000 antes de Crisot aprox.)
The Naked Maja,
Francisco de Goya
(1790-1800)
The Birth of Venus,
Sandro Boticcelli
(1482-1485)
The Raft of the Medusa,
Gericault
(1819)
The Guernica Mural,
Pablo Picasso
(1937)
The Starry Night,
Vincent van Gogh
(1889)
Composition with red,
Piet Mondrian
(1921)
The Night Watch,
Rembrandt
(1642)
The Garden of Earthly Delights,
El Bosco
(1500-1505)